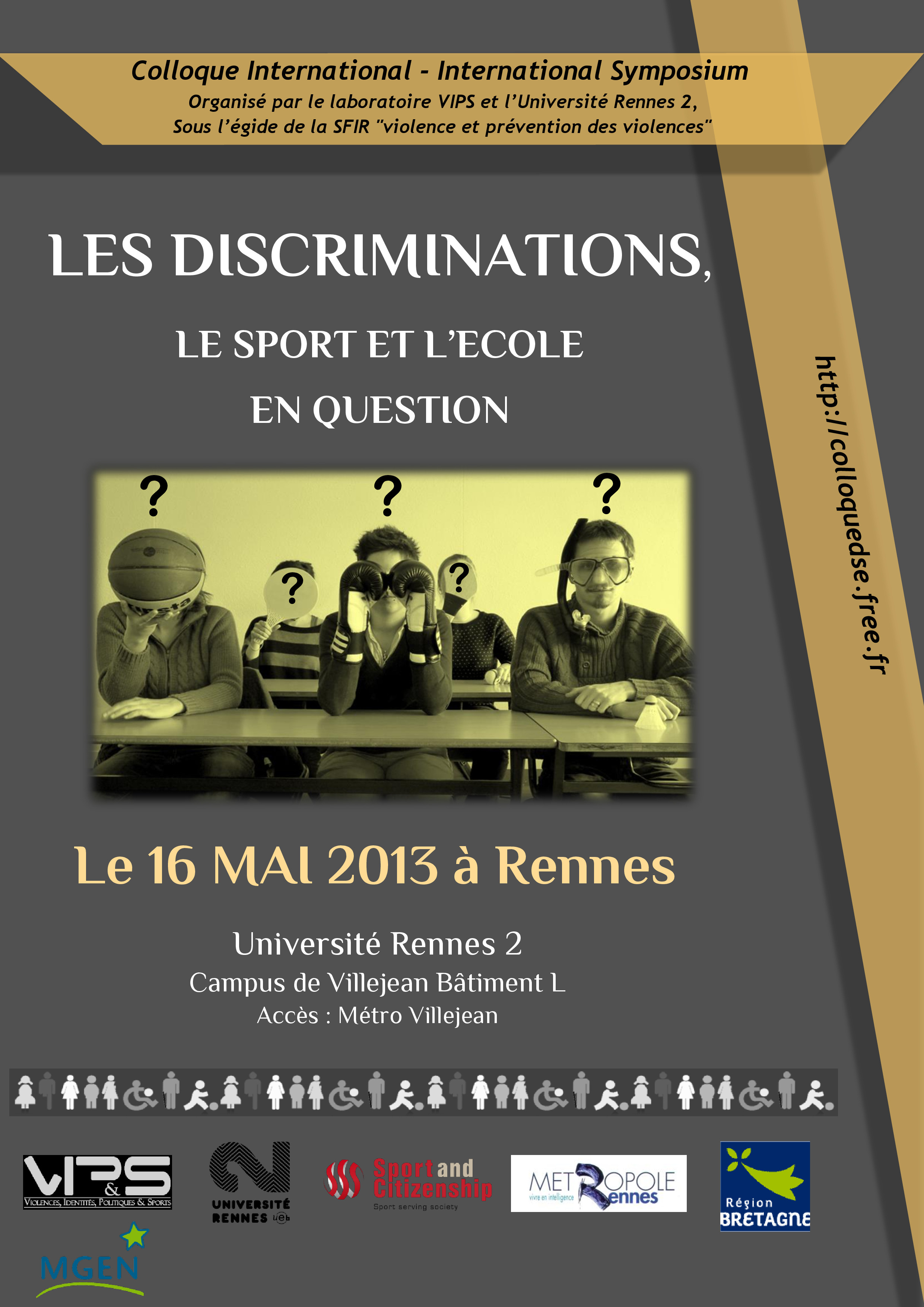 An international symposium about discrimination in sports and school, entitled "Sport, School and discrimination" will be held on May 16th at the University of Rennes 2. This conference is co-organized by the laboratory Violence, Identity, Politics and Sport (VIPS, EA 4636) and students in 1st MS/MSc of "Sport and Social Sciences: Administration, Planning, Integration" (SSSATI).
Click here to download the call for paper
Abstract:
The conference examines the process of discrimination, within educational and sport institutions. Our aim is to understand the discrimination, not only as the product of a process, but as a process in itself. The aim is to use a multidisciplinary approach to consider this word in its entirety. The symposium subthemes are:
Discrimination as a political and scientific concept
The experience of discrimination
The process of regulating the discrimination
The social cost of discrimination
The aim of this symposium is to bring together researchers and professionals who are working on this theme or are confronted with the discrimination in school or sport context. The symposium is designed to maximise opportunities for intellectual exchange amongst researchers, sport scientists, professionals and the general public.
For further information and abstract/paper submission, please contact us at: sssati1213@gmail.com